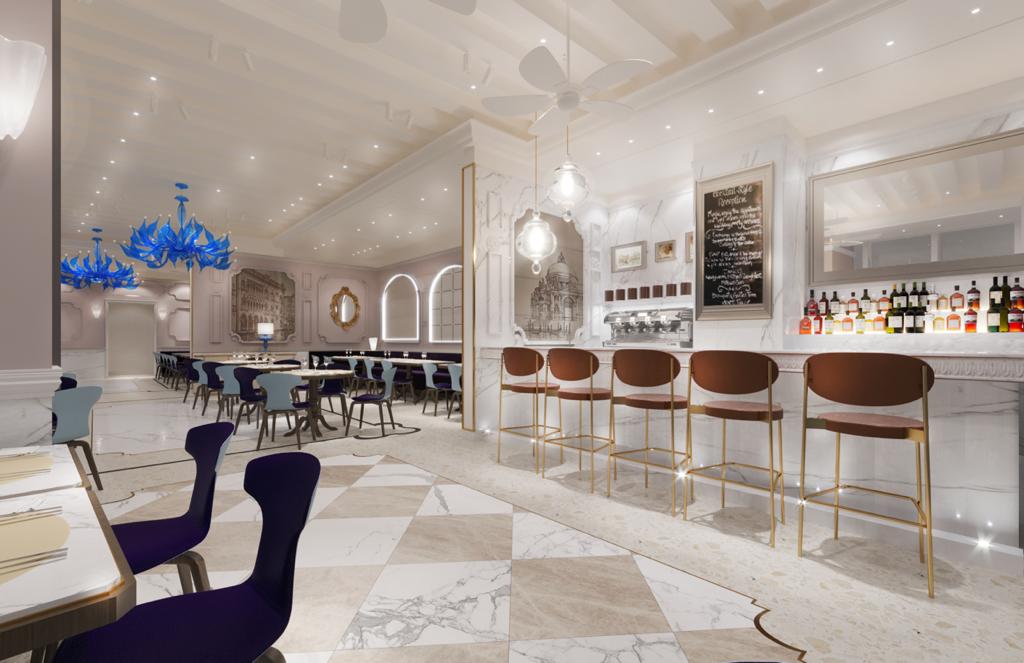 In the midst of bustling Central Hong Kong, Venédia epitomises the magical aesthetics of a grancaffè with elegance and eclectic lingo. Cherry-picked Venetian artisans custom-made the white marble terrazzo flooring and hand blown the two turquoise Murano glass chandeliers embellishing the scene. The velvet banquettes, luxurious Poltrona Frau leather chairs and baroque-inspired paneling, wrap the venue in warm purple hues. The result is a space, grand yet intimate, that captures the soul and grace of Venice.
Revel in the old-world charm as you clamour for a cup of espresso and artisan pastries; enjoy our all-day dining menu featuring authentic and wholesome Italian fare, or sweeten the day up with homemade gelato and desserts, amidst the beautifully timeless décor of Venédia, with the sound of nostalgic tunes and scent of coffee bracing the air.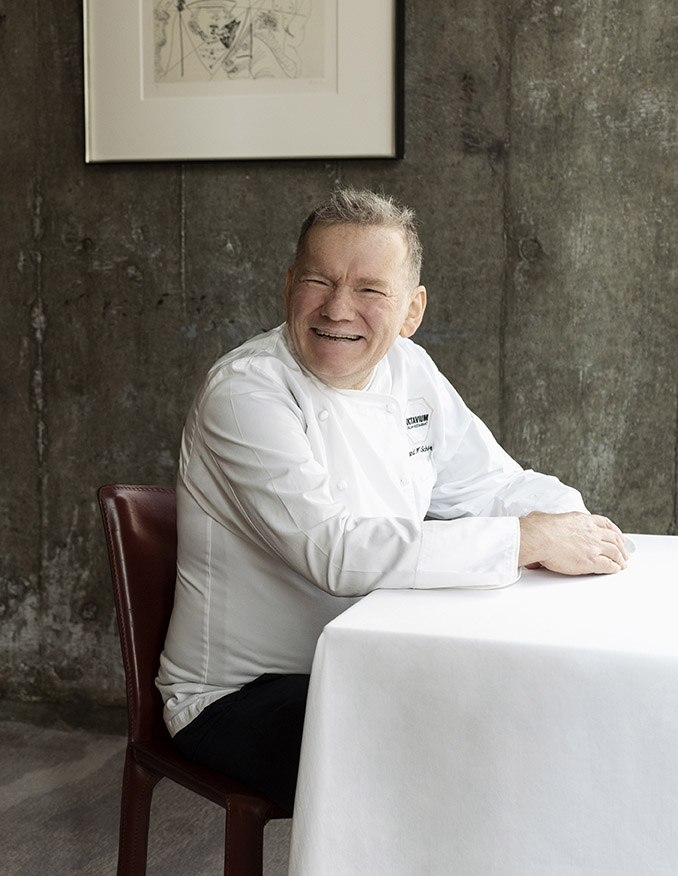 Chef Roland Schuller is known for his honest and heartful, fine and flavoursome cooking. His flair and interpretation of Italian culinary traditions has always received praise and recognitions, including the Italian Cuisine Worldwide Award, for his outstanding contribution to the spread and preservation of Italian food to the world.